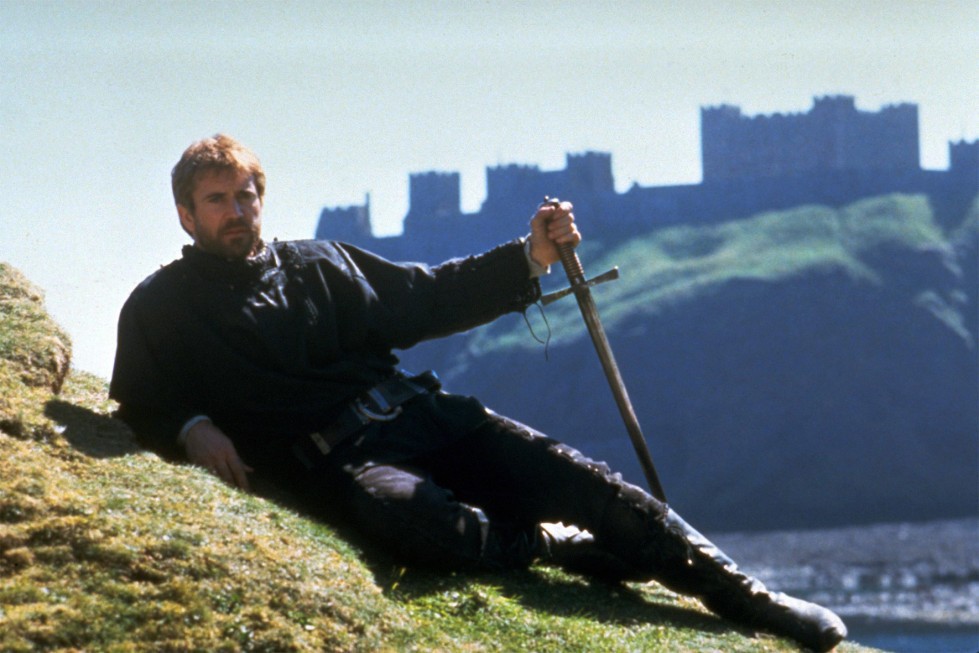 After The Taming of the Shrew and Romeo and Juliet, Zeffirelli comes back once again to entertain the audience with another Shakespearean film: Hamlet.
Released in 1990, the film is purposely conceived by the director as being directed towards "the youth of today".
We assume that the title of one of the greatest plays in literature needs little explanation: the King of Denmark is dead. His wife seems to have recovered surprisingly fast from the shock, and she's already remarried to the King's brother. Prince Hamlet cannot accept that. After a "spectral" rendezvous with his father he'll become aware of a thundering truth, which will trigger a tremendous thirst for revenge in the young man.
The cinematography of the nineties provides us with no special effects. Not that they're needed, though. The acting is so satisfactory as to resemble something coming straight from the theatre. As you'd expect of a Shakespearean play, plenty of room is given to psychological and philosophical considerations. At the same time, through the incestuous mother-son relationship, the screenplay includes a marked sexual component.
The evocative Danish landscape, which is the setting of the original play, is depicted through shots of medieval British castles (Blackness Castle, Dunnottar Castle in Scotland and Dover Castle in England). Most of the film takes place just in the castles, knee-deep in a gloomy atmosphere. We're seldom given a wider look at the country because the camera focuses on close-ups and details. From the start we're exposed to a symbolic framing which attempts to convey feelings and emotions through the contrast of places and colours.
Despite the amazing effort put in by the director, representing Hamlet in all of his shades in a film that lasts only two hours is impossible. Cuts have been made to the script here and there. Nevertheless, the first-class cast (Mel Gibson as Hamlet, Glenn Close as Gertrude) still manage to convey the fundamental meaning. A major contribution to the quality of the film is made by the costumes, designed by Maurizio Millenotti, who also got a nomination for the Oscars. Dresses, jewels and hairstyles replicate faithfully the Danish Middle Ages.
A film with some imperfections but surely worth watching. A great way of understanding how Shakespeare is interpreted today.
Autori: Virginia Arreghini, Ambra Hasanbashaj, Giulio Nadali, Virginia Scantamburlo e Antonietta Solimando.